When it comes to training, there are an endless number of things that you can prioritize. While the specific issues you may be facing at your dealership may be unique, there are certain things that every sales training schedule should include.
Set More Quality Appointments
Setting appointments is the lifeblood of automotive sales. While you may see some foot traffic coming in from people looking to buy a car, there are so many dealerships out there that you need to be proactive about driving people to come to you and buy a car from your store. Your phone agents are the key to this. If they are spending time on the phone with potential customers, but they are constantly failing to convert these conversations into appointments, then they are wasting their time, the customer's time, and your dealership's time. Training should focus on getting them to set commitments and increasing the average ratio of appointments set to phone calls. But not every appointment made is a good appointment. Not only do your phone agents need to be setting appointments, but they also need to set appointments that actually show. It may take several steps in training to get to this point, but your end goal should be to have more appointments with more people showing up.
Resolve Concerns Quickly
The longer someone has to spend on the phone with an agent, the worse their impression of the service tends to be. While this isn't necessarily fair, it is something that your phone agents need to be aware of and something they need to work with. In order to shorten phone call times, your phone agents need to be able to find information quickly, keep the customer on topic, and address concerns in a thoughtful but efficient manner. This isn't an easy thing to do, and it takes training in phone skills, phone scripts, and knowledge databases to make sure that they can find the information that they need as quickly as possible.
Standardize Procedures
In order to make sure that all of your customers are being properly taken care of, you need to have standardized procedures set in place to help phone conversations run smoothly and issues be escalated appropriately. The thing is, if they aren't properly trained in your dealership's procedures and what is expected of them, phone agents will find their own way of doing things that may make life more difficult for everyone. Regular training on procedures is important to make sure that everyone is on the same page. This training also provides the opportunity for your phone agents to bring up any issues they are struggling with in regard to procedures. Make sure you listen carefully to these concerns. Your agents are the ones on the phone all day, and they know what the issues really are. They are also in the best position to help you find the solution to whatever problems you are dealing with because they are the experts.
Empower Action
The most effective phone agents are able to act for themselves within dealership procedures and satisfy the demands of your customers. You don't want your phone agents to constantly be looking to you for approval; you want them to be empowered to act and problem-solve for themselves. The point of training is to give them the tools that they need to do this. While there are always going to be some issues that need to be escalated, empowered employees know how to handle these situations to the best of their ability, and they are often able to resolve conflicts that may have overwhelmed a less well-trained employee. Training should focus on helping phone agents learn how to use their tools, such as phone scripts and knowledge databases, but it should also focus on building their soft skills.
In addition to these areas of focus, you should make sure that you take the time to evaluate the performance of your phone agents individually. This can give you an excellent overview of any areas that need improvement, and it allows you to set goals with each of them that are tailored to help them and your dealership succeed.
Need help with phone scripts? Check out our free ones here!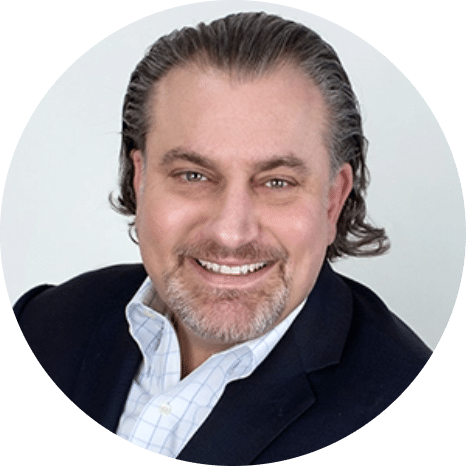 As the Vice President of Phone Ninjas, Chris delivers leadership, coaching, and mentorship to 55 team members providing software sales and phone skills coaching. He fosters powerful partnerships and collaborations with leaders across various business sectors, establishing expectations, communicating vision, and escalating performance to maximize productivity and effectiveness.