Artificial intelligence is one of the current buzzwords in business. Everywhere you look, articles and posts talk about how artificial intelligence can redefine your operations. Artificial intelligence has quickly become one of the most important tools your dealership can use to increase sales and the customer's overall impression of your dealership and the sales process.
Identify Customer Behavior
In sales, one of the most important things you can do is understand how a customer thinks and is likely to act. This information can help you provide better customer service and more personalized interactions, especially during phone calls and in-person meetings. Artificial intelligence can analyze your conversations and customers' online behavior to help you understand what they need and want. Customer data is one of the most valuable things you can use in sales, so you should ensure that the data you are collecting is accurate and safeguarded. Data gathered from artificial intelligence can also identify customers' root problems, spot customer trends and suggest actions to improve them, and capture your customers' emotional and cognitive responses in real time.
Boost Productivity
There are endless tasks that need to be done at a dealership, especially in the sales and phone sales departments. Finding a way to streamline these tasks allows employees to focus more on productive activities, spend quality time on the phone with customers, set appointments that show and buy, and follow up on successful sales. Artificial intelligence can take over some of the menial tasks and free up your sales and support agents. Not only does this help things move faster, but it can also help your records and other tasks be completed more accurately since they aren't exposed to human error. These tasks also tend to be the least favorite part of the workload, so removing them can also improve morale. These tools can also make your phone agents' jobs easier, leading to more overall success.
Assist in Coaching
To have effective sales, your phone agents need to be properly trained. Artificial intelligence is an incredibly valuable tool for coaching and training. Just as it can analyze your customers in real-time, it can also measure and analyze your agents' performance while performing their jobs. This data can help you identify performance patterns and decide what kind of coaching each employee needs. During individualized training, artificial intelligence can also provide assistance at any point and immediate feedback during the training process rather than having to wait. Allowing mistakes to be corrected at the moment prevents them from being reinforced. With the data gathered by the system, you can also allow employees to have more customized training, which will work to your advantage. Combined with experts' coaching sessions, artificial intelligence training can help your entire department of phone agents reach new levels of productivity and success in appointment setting.
Improve Communication
Your clients care about the communication they receive. In fact, the communication you have as part of the sales process is often one of the things that leaves the biggest impression on clients. Artificial intelligence allows you to set up automated messaging filled in with the details of your interactions that best reflect where the customer is in the buyer's journey. These digitized communications are perfect for following up effectively after setting an appointment. Reminders as the appointment approaches make it more likely that they will actually show up. Appropriate messaging after the appointment can improve the overall impression that your customer has of the entire experience, and it allows you to get real-time feedback on their impressions.
Suppose you aren't using artificial intelligence as a dealership sales strategy. In that case, you are missing out on some of the most valuable tools you have at your disposal to improve the performance of your phone agents. To succeed with the state of the auto industry today, you need to use your resources to improve.

Are you looking for more resources to help with training your phone agents? Click here to learn more about our active coaching service!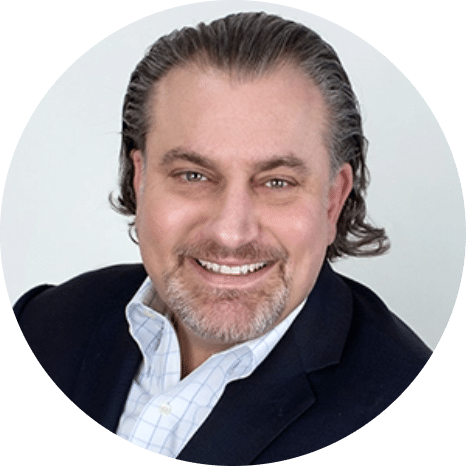 As the Vice President of Phone Ninjas, Chris delivers leadership, coaching, and mentorship to 55 team members providing software sales and phone skills coaching. He fosters powerful partnerships and collaborations with leaders across various business sectors, establishing expectations, communicating vision, and escalating performance to maximize productivity and effectiveness.