One of the most important things that you need to focus on with your phone agents is making sure that they are performing up to expectations and that their phone conversations are effective. Effective calls lead to more sales, which means greater success for your dealership. One of the best ways to evaluate the success rate of these phone calls is by using call scoring.
What is Call Scoring
Call scoring is a popular way of evaluating the success of phone agents by evaluating their performance on calls. For this evaluation to be successful, the calls that you are scoring need to be recent calls that actually happened. The calls evaluated are recorded and compared against a predetermined set of metrics and key performance indicators.
How to Properly Score Calls
When preparing to score calls for your agents, it is important to set up the right environment and choose the right calls to score. It is important to use recent calls and to review them with the employee as quickly as possible afterward. It is also much more useful to score calls that actually happen with customers rather than role-play calls. Using old calls means you won't get an accurate picture of how your sales agents are performing right now, and using simulated calls instead of real calls drops the stakes and changes the environment.
Once you have the recorded calls, you can compare them to the metrics and KPIs that you decided on ahead of time. Make sure you assign a numerical value to each metric so you can create an aggregate score. You should also include comments about why you gave the specific score that you did so that you can give specific feedback to the employee about what did and didn't go well.
How to Use the Scores
Once you have the scores, you can use them to focus your training efforts, both collectively and individually. You should take some time to look for any patterns in the scores for your phone agents. You should be able to identify, from the scores, what the strengths and weaknesses are for the group and for individual contributors. You should schedule review meetings to go over the results with each employee. While it may take a decent amount of time, the sooner you can review the results with the individual sales agents, the better it will be. If the phone call is fresh in their mind, they can provide context for their decisions, which will help you provide the right training to help them improve. Scores over time can also help you track progress and see whom you should promote and who might eventually need to be removed from the phones.
If a majority of the team shows a below-average score in specific areas, this shows a gap in their training that you need to address. If you work with an outside agency like Phone Ninjas to conduct your call scoring, they can also provide resources to help you actively coach and train your employees. Ongoing coaching is the most effective means of driving results as it will allow the phone agents to make the changes that they need to in order to be more successful and to do so in an ongoing manner.
Other Methods to Consider
While call scoring is an effective way to get a view of how your team is performing, it shouldn't be the only method of training and evaluation that you use with your team. Regular skills and team training are an important part of development, with Active Coaching being the best and most effective. You can also employ phone scripts to give your team more tools to make their sales calls successfully. When it comes to one-on-one training, this has been proven an effective way to help newer or inexperienced employees develop the skills that they need in order to be successful. Having them work with a coach helps them see how they can implement the things which are being taught and what's expected of them.
Nothing happens overnight, but it won't take forever, either. Call scoring is one of the most effective ways of evaluating the performance of your sales agents. It also provides you with the insight you need to make sure that your training is properly focused and effective. Make sure to implement it regularly to keep your eye on the bigger picture.
Do you need help training your agents? Click here to learn more about our active coaching!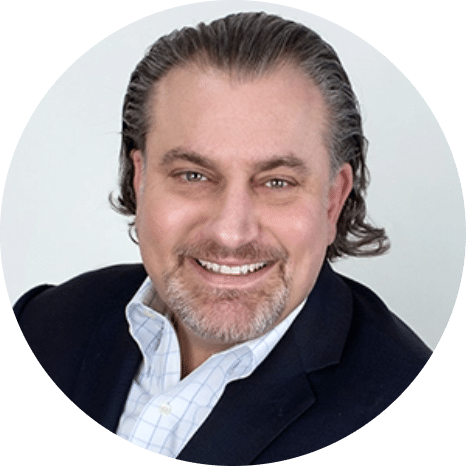 As the Vice President of Phone Ninjas, Chris delivers leadership, coaching, and mentorship to 55 team members providing software sales and phone skills coaching. He fosters powerful partnerships and collaborations with leaders across various business sectors, establishing expectations, communicating vision, and escalating performance to maximize productivity and effectiveness.