Using video to engage sales prospects is an effective way to provide information and enhance the customer experience. By creating engaging and informative videos, car dealerships can showcase their inventory, highlight features and benefits of specific vehicles, and even offer virtual test drives. This can help car dealerships position themselves as a trusted source of information and a go-to destination for car buyers.
Let's explore some of the reasons why your dealership should use video communication along the customer journey.
Build a Personal Connection
Video is a powerful tool for car dealerships looking to jump-start and maintain the customer relationship. By using video chat or recorded video messages, dealerships can provide a more personalized sales experience, answer customers' questions, and address their specific concerns. It also offers greater transparency and feels more inviting to potential buyers. This can build stronger relationships with customers and increase the likelihood of making a sale.
Showcase the Vehicle
Another way to use video to engage sales prospects is to offer virtual test drives. Using video chat, the salesperson can take the consumer on a virtual tour of the vehicle, showing off its interior and exterior features and highlighting key performance capabilities. This can give potential customers a feel for the vehicle without having to visit the dealership in person.
Dealerships can also engage sales prospects by creating short, informative videos highlighting the vehicles in the dealership's inventory. These videos can be shared on the dealership's website and social media channels and can be tailored to specific vehicles or target audience segments. For example, a dealership could create a video that showcases the safety features of a particular SUV model, and target it to families with young children.
Reach More Leads
Customers are turning towards online sales to access more car inventory and find the dealers they want to buy from. This is especially beneficial for smaller dealerships that may have previously struggled to compete with larger, more established competitors in their local market. With the ability to reach more customers online, dealerships can now target a wider audience and potentially increase their sales and revenue. Using video can help streamline the car buying process and make it more convenient for customers.
Confirm Their Appointment
Video is an effective way to confirm an appointment for a car dealership because it allows the customer to see and hear the confirmation directly from the salesperson. This personal touch helps build trust and establish a connection with the customer, making them more likely to follow through with the appointment.
Using video for appointment confirmation also allows for a quick and easy way for the customer to verify important details such as the appointment date, time, and location. This eliminates any confusion or miscommunication and ensures that the customer arrives at the dealership on time and prepared for their appointment.
Say Thank You
Dealerships can also use video messaging to say thank you after a successful sale and at any time. Customers and prospects alike want to feel valued and respected. A thoughtful video message can be easier and more cost-effective than sending snail mail. Keep in mind that you don't need a sale to express your appreciation. Holiday greetings, birthdays, and special promotions are good occasions to reach out with a short greeting and thoughtful message.
Overall, using video to engage sales prospects at a car dealership is a powerful way to provide information, enhance the customer experience, and drive sales. By creating engaging and informative videos, car dealerships can showcase their inventory, highlight key features and benefits, and offer valuable advice and tips to potential customers.
Phone Ninjas can help with video and phone sales techniques for your automotive dealership. Check out our Automotive Phone Training or Phone Training Videos and see how Phone Ninjas can help you!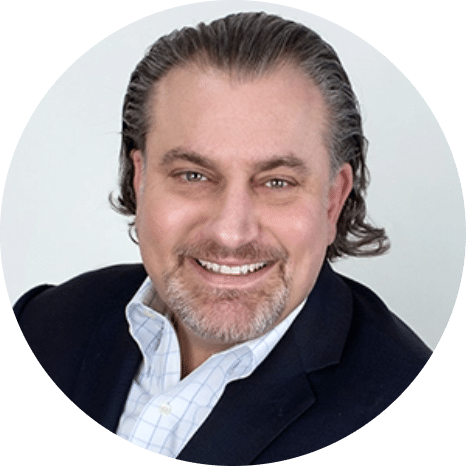 As the Vice President of Phone Ninjas, Chris delivers leadership, coaching, and mentorship to 55 team members providing software sales and phone skills coaching. He fosters powerful partnerships and collaborations with leaders across various business sectors, establishing expectations, communicating vision, and escalating performance to maximize productivity and effectiveness.