Phone Ninjas BDC Automotive Training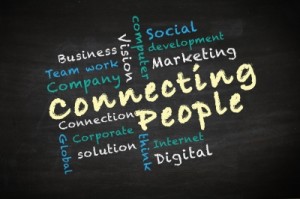 Automotive BDC (Business Development Centers) are great way for any dealership to improve process and customer satisfaction. Many dealers have built BDCs only to see them fail after a short time frame. This is generally due to poor execution, improper hiring choices and the disconnect that happens between the showroom staff and the BDC center.
There are a large percentage of automotive business development centers out there that are not adding any values to their dealerships. If the plug were pulled today they would not be missed. But for those getting it right, the automotive BDC center can add revenue to the bottom line.
When building or revamping an automotive BDC center, here are a few key questions you need to ask:
What would you like your Automotive BDC to accomplish?
Inbound

Sales calls
Service appointments
Operator functions

Internet lead response
Outbound calling
Marketing & lead generation
Reputation management
It's best to start off small and grow into what you want to become. Eat the elephant one bite at a time. Put too many widgets into a fledgling automotive BDC and you'll get a whole lot of activity with little substance. Master one component before tackling another.
Who is going to manage our Automotive BDC?
This person needs to have a dominating personality. An individual who will speak their mind freely and will not be intimidated by seasoned veterans of the auto industry. Very seldom have we seen a salesperson make a good automotive BDC manager. We're looking for somebody with previous call center experience. This person will adapt to the automotive industry a lot faster then a salesperson would to the call center environment.
Where am I going to find the right people to staff the BDC?
We've had the best luck using free services like Craigslist and posting on Facebook. Once again we're looking for people who have had call center experience, preferably selling. When interviewing these individuals I like to make them feel uncomfortable with tough questions. I want to see how they react, if they can't handle my questions, they certainly won't be able to handle those from customers. Their answers don't need to be right, I just want to see if they handle the pressure. Personality is another key trait I look for in a call center agent. We want somebody who can build rapport with a customer on the phone, not a robot who can read a script. Speaking of scripts, I'll always send each candidate home with a script and inform them that I am going to quiz them on their second interview. If they come back and know the script, I hire them. Some won't even come back, which is good since they probably would have quit after a few weeks. If they come back and don't know the script, I won't hire them. If they won't learn it to get the job, they certainly won't learn it once they have the job. Most importantly, look for left brained people. Left brained people make the best call center agents. I would also look for a good personality testing company and profile test these individuals before hiring them.
How we can help.
Whether it's relaunching your current BDC or building a new one, Phone-up Ninjas is here to help with BDC training, recruitment and implementation. So go ahead and contact us so that we can develop a scope of work to ensure the proper launch of your BDC. We promise not to leave you spinning.
Final Note
BDCs are not for everyone. Dealerships that have good processes and execute on those processes are capable of providing BDC functionality with a team of good salespeople.
Pricing
Contact Phone Ninjas for an on-site training quote. Shoot us a quick note via the form below, or contact our sales team directly at: (704) 994-8542