With the constantly shifting car market, it is more important than ever to focus on the things that will make your dealership successful and allow you to continue business as normal. While there are plenty of things that you can do to keep your inventory up to date, it is just as important to invest time and energy into making sure that your employees stay up to date as well. Ensure they're getting the coaching they need to succeed and keep your dealership running smoothly.
What Does Coaching Do?
Many people use coaching and training interchangeably, but there is a difference between the two that you need to focus on with your team. Training focuses on teaching your team information that they need to do their job. This could be focused on the systems they use, what you sell, or other information they need to complete a sale successfully. Active coaching focuses on teaching them the skills they need to be successful in real-world situations. This is often led by the coach – someone with experience and the ability to teach that experience to other people. Coaching your employees prepares them to adapt and deal with the demands of their jobs without feeling overwhelmed or unsupported.
How Often Should You Coach Employees?
The frequency of your coaching will depend on your employees, their individual needs, and the challenges your dealership is facing. The most important thing is that your coaching should occur regularly. Even the most experienced employees need support from their supervisor and team, and providing them with that support is a great way to keep them from feeling burnt out at their job. For newer employees, it may be helpful to have coaching sessions a couple of times a week. More established employees should have coaching weekly, perhaps not the same frequency as new hires. It is also beneficial to schedule coaching sessions for the whole team at least once a year to brush up on skills and try out new things.
What are the Benefits of Coaching?
The biggest benefit of coaching is seeing your employees be more successful at their job, which contributes to your dealership's overall success. Engaged sales reps should be able to set appointments for your dealership 80% of the time, which can bring in a lot of business. Additionally, coaching allows you to work closely with your employees and get to know them, what they do well with, and what they struggle with. These insights into your team allow you to recognize achievements and provide growth opportunities. Coaching also helps your team feel supported and valued. This is incredibly important, as feeling appreciated at work is one of the best ways to reduce turnover. With the constantly shifting job market, it can be hard to find solid employees, so holding on to the ones that you already have is a great win for your dealership.
How to Evaluate Coaching Success
Coaching without an end goal won't accomplish everything you need it to. When your employees are working with a coach, make sure they take the time to identify specific outcomes that this coaching should help them with and set benchmarks to evaluate this progress. For dealership agents, appointment setting is one of the biggest skills that coaches can help with. You should have stats on how they are doing before the coaching, which will allow for specific goals for improvement. Ensure you're following up on these goals and providing additional coaching and training to give them the tools they need to succeed.
The importance of coaching your dealership employees, especially phone agents and sales reps, can't be overstated. While you may be lucky enough to hire some natural salespeople, most of them will need at least a little support to reach their full potential. With coaching, you can easily get them there.
Do you need help with your coaching? Click here to see what we can do for you!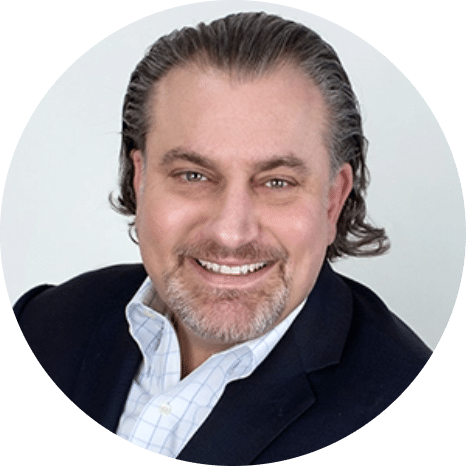 As the Vice President of Phone Ninjas, Chris delivers leadership, coaching, and mentorship to 55 team members providing software sales and phone skills coaching. He fosters powerful partnerships and collaborations with leaders across various business sectors, establishing expectations, communicating vision, and escalating performance to maximize productivity and effectiveness.