We've been dealing with strange times in the automotive industry recently with chip shortages and an insane gross market. This is not only creating tension for both the customer and the sales associate, but it's straining an already tumultuous relationship that exists between customers and salespeople.
Therefore, first impressions are extremely important. I know as a consumer, when I call somewhere, if I speak with someone on the phone who even seems like they don't know what they're talking about, I move on; I'm not going to waste my time going into their establishment to speak with them in person. I simply won't visit that establishment at all based on my initial experience.
That's why phone training and etiquette are so important. We as a management team may know how to speak to a customer, however, if the face of our company is lacking in that critical ability, we are ultimately going to lose. We all know this market isn't the norm, nor will it continue for much longer. It's already slowing down in regards to gross and inventory is ramping back up. True, it may never reach the old levels because it simply doesn't make sense, but the hyper-gross market may not be seen again for another 50 years.
Our goal should be to cultivate a culture of associates who are confident, organized, and present the most professional "appearance" – or phone impression – as possible. We don't want someone who is overly pushy, overly hyper, or overly relaxed. We want a team that's knowledgeable and assertive as they have a job to do. They should be organized and work to keep the customer on track as well. They need to have the knowledge to assist a customer who may not be sure of the process or about the product they're calling on. And most importantly, the customer wants to be heard, understood, and feel like their time was respected. Time, after all, is money.
As a consumer, when you feel like someone listened to your needs, and was truly invested in assisting you the best way possible, you'll likely continue to work with that person. If you get someone on the phone who didn't seem invested in helping you or have a clue about what's going on around them, you're very unlikely to continue to work with them or the store in general. After all, if the organization will hire someone like that and does not actively work to make them better, it may lead to a less than stellar in-person experience. You also want someone who is invested in you, no matter what type of "purchasing window" you're working with. There's nothing worse than calling somewhere to educate yourself and get no help because you're not ready to make a purchase right this second.

The phone experience may even deter a customer from setting foot on your property at all, which is not a great outcome. What's worse? The bad word of mouth! We need to make sure that each associate puts their best foot forward and provides the customer with the best experience right off the bat. Continued phone training, active coaching, and having the associates listen to themselves is the best way to do this. Just like when we were videotaped in school for a presentation, being able to view or hear our performance gives the salesperson the opportunity to learn from their strengths and weaknesses for their next opportunity.
So moral of the story is, with today's market, first impressions are everything and we should continue to make sure that our first foot forward is our best foot forward. Even if a sale cannot be completed right away, a customer is more likely to return to a salesperson who treated them with the utmost respect regardless of how quickly they could purchase. A customer with a longer buying window should not be broomed, they should be nurtured. With our instant gratification society these days, we all need to remember there is a long game being played as well and that includes making each contact a valuable experience for both parties. Without the potential for future sales, there is no future at all.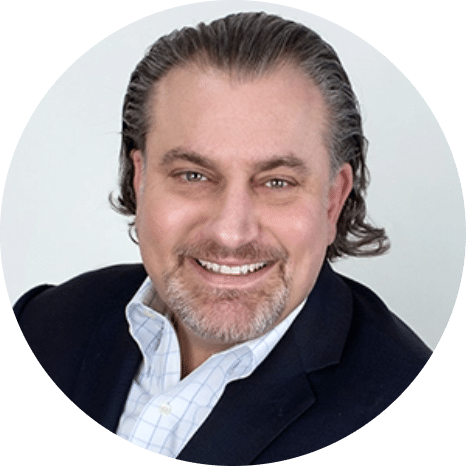 As the Vice President of Phone Ninjas, Chris delivers leadership, coaching, and mentorship to 55 team members providing software sales and phone skills coaching. He fosters powerful partnerships and collaborations with leaders across various business sectors, establishing expectations, communicating vision, and escalating performance to maximize productivity and effectiveness.